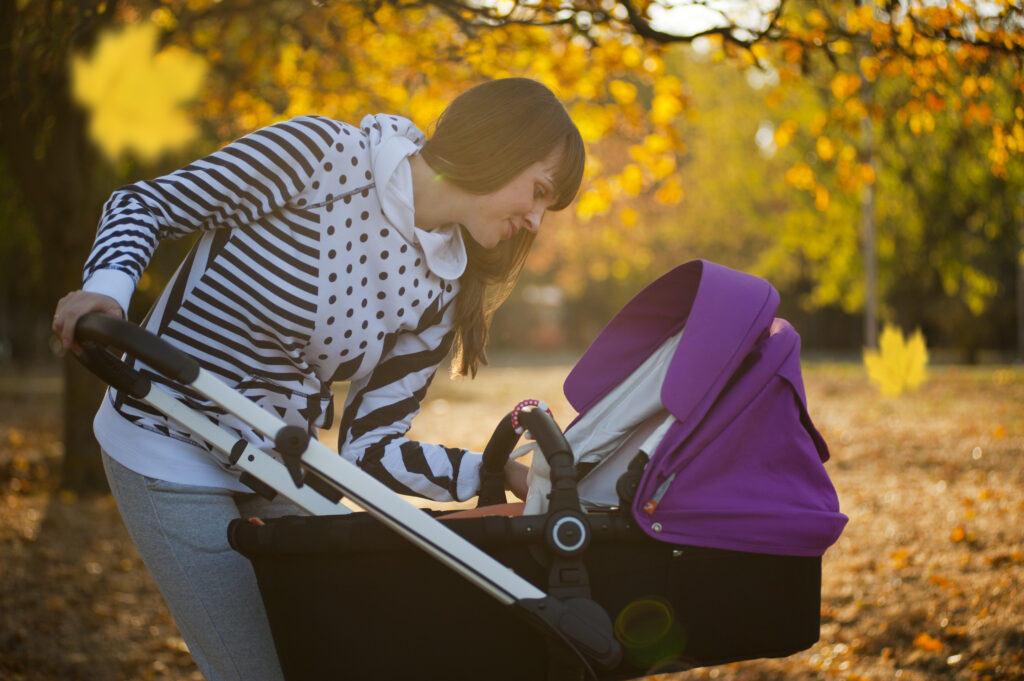 Introducing a our top 10 selection of best-selling pushchairs, each designed to enhance your parenting journey with a blend of comfort, style, and practicality. Discover the advantages of these top-rated pushchairs that cater to your child's needs while simplifying your daily routines.
Effortless Travel: With its lightweight design, the Graco TraveLite becomes the ideal companion for your family's adventures, ensuring easy maneuverability.
Simplified Storage: The one-hand folding mechanism streamlines storage and transportation, perfect for parents on the go.
Cozy Comfort: Equipped with a padded seat and multiple recline positions, this pushchair offers a comfortable haven for your little one during outings.
Stylish Simplicity: The Maxi-Cosi Essential boasts a modern and lightweight construction, ensuring both aesthetics and maneuverability.
Quick Fold: The pushchair's efficient folding mechanism saves time, allowing you to focus on the journey ahead.
Customizable Comfort: The multi-position recline feature ensures your child's comfort, adapting to various activities and nap times.
Space-Saving Design: The SONARIN Stroller's foldable design maximises convenience, making it an excellent choice for urban lifestyles.
Enhanced Security: The five-point safety harness provides optimal security, allowing your child to explore safely.
Sun Protection: The adjustable canopy shields your little one from the elements, creating a shaded retreat during sunny days.
Terrain Versatility: Navigate various terrains effortlessly with the Kinderkraft Stroller's shock-absorbing design and extra-large wheels.
Effortless Folding: The quick folding system simplifies storage and transport, catering to busy families' needs.
Personalised Handling: The adjustable handlebar ensures comfortable pushing, adapting to different parents' heights.
Quick Convenience: The one-hand folding mechanism streamlines daily routines, allowing you to transition seamlessly between tasks.
Adaptive Seating: The adjustable backrest and footrest provide a customisable seating experience for your child's comfort.
Lightweight Agility: The Hauck Pushchair's lightweight build enhances manoeuvrability, enabling smooth strolls without compromise.
Effortless Portability: The pushchair's lightweight design ensures easy carrying and navigating, a must for busy caregivers.
Space-Saving Solution: The foldable design facilitates simple storage and transport, fitting seamlessly into your lifestyle.
Sun Shield: The adjustable canopy shields your child from sunlight, ensuring a comfortable ride during outdoor escapades.
Compact Charm: The Red Kite Push Me 2U's compact and lightweight construction offers urban convenience with a touch of style.
Comfort on the Go: The two-position seat recline adapts to your child's needs, whether they're exploring or taking a nap.
Elevated Aesthetics: The plum colour adds an element of sophistication to your outings, giving you confidence in your choice.
Adaptable: Grows with your child to 10 years old or up to 50kg in body weight.
Secure: Features a 5 point adjustable harness for safety and postural support, adjustable footplate to suit the leg length of your child and parking brake.
Robust and easy to use: Puncture free solid tyres, manoeuvrable front swivel wheels and easy to fold down umbrella style buggy. Compact and easily transportable for getting out and about.
Practical: This buggy is suitable from birth (in lying position or in combination with the separate 2in1 Carrycot) and loadable up to 18 kg (seat unit 15 kg + basket 3 kg).
Comfortable: Multi-adjustable backrest and footrest, as well as sun hood and large shopping basket.
Effortless Navigation: The swivel wheels ensure smooth and easy manoeuvrability, enhancing both parent and child's experience.
Adaptable Terrain: The three-wheel design conquers various terrains, providing stability and versatility for active families.
Quick Folding: The one-hand folding mechanism simplifies storage and transport, fitting seamlessly into your fast-paced lifestyle.
Ergonomic Comfort: The adjustable handlebar minimises strain during long walks, ensuring comfortable pushing for parents of different heights.
Versatile: Can be used from birth (in lying position) and up to 25 kg (child 22 kg + basket 3 kg).
Soothing Movement: Gently rocks the stroller, lulling your baby to sleep with its calming motion.
Convenient Charging: With a rechargeable design, you can use the Rockit whenever needed, eliminating the need for frequent battery replacements.
Effortless Attachment: Attaching the Rockit to your stroller is quick and hassle-free, providing a practical solution for on-the-go naps.

Embrace comfort, convenience, and style with these outstanding pushchairs that cater to your child's needs while simplifying your parenting journey. Whether you're exploring the city, venturing outdoors, or managing special requirements, these pushchairs offer a range of benefits to suit your family's lifestyle.